Mortgage Tree Reports In Manchester
Compliment your buyers' survey with a mortgage tree report by a qualified arboricultural consultant in Manchester for true peace of mind when you purcase your home
Why are Mortgage Tree Reports important?
When buying a house, your mortgage company may require you to have a Mortgage Tree Report undertaken by a professional arboricultural consultant so they can ascertain the potential impacts the tree may have upon the building.
These impacts could come directly from branch failure or stem failure or even tree roots and foundations, resulting in potential structural damage or injury
They could also come in the form of water removal from the soil. Water removal is only a problem in shrinkable soils. Water is removed during the summer months causing the soil to shrink, during the winter the soil water can be fully or partially replaced causing the soil to expand.
These fluctuations can cause damage to building structures and so a tree survey for a mortgage is required.
The risk assessment provided in the Mortgage Tree Survey Report would address the above issues and where appropriate recommend mitigation measures to help remedy any potential problems.
A Mortgage Tree Report carried out by an aboricultural consultant will record species, proximity to the building, health, any defects, as well as offering additional notes detailing possible subsidence issues.
We request information relating to the type of Mortgage Tree Report you require, the address, and the size of the site. From this information we will be able to provide you with a fixed, free no obligation quote. (No Site Visit Required).
The acceptance of the quote. When the quote is accepted then a date that is suitable for you will be settled upon for us to undertake the mortgage tree survey, No fuss or hassle.
The Mortgage Tree Report is undertaken on the agreed date and the report is created in a timely fashion once the onsite survey is complete.
Professional Associations We Are Members Of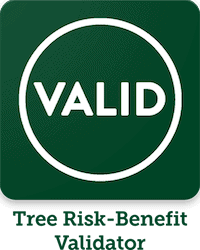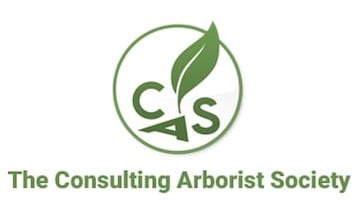 A Friendly Tree Management Company You Can Trust Provinding You With A Tree Survey For A Mortgage

"I had Lally recommended to me by a friend who was very happy with their service. They were great – very friendly and efficient. They also got the report back to me super fast!"
Jason Stowell (Private Home Owner)


"We were building an extension on the side of the one of our properties and were worried about the proximity of several tree to the proposed site. Called Lally and they put our minds at ease – would definitely use again."
Sheila Thomas – (Commercial Property Owner)

If you would like to chat to us to discuss a tree survey for a mortgage, you can contact us:
36 Goldsworthy Rd, Urmston, M41 8US
Contact Us - Nobody Likes Waiting, We Will Respond ASAP
While every job needs to be quoted for individually, the information below will give you an approximate idea of our charges in regard to a tree survey for a mortgage.
Mortgage Tree Report
Prices From