Arboricultural Consultant & Tree Consultant Providing Tree Surveys & Reports, Assessments & Consultancy Across England & Wales
An arboricultural consultant in Manchester servicing England & Wales. Provides tree mortgage reports, BS5837 planning surveys, tree risk assessment reports, tree condition surveys, valuation reports & tree preservation orders
Offering 15 Years Experience As An Arborist To Provide You With A Trustworthy Arboricultural Report Or Tree Survey
Lally Tree Management are a company able to provide you with a tree consultant In Manchester, England and Wales that complete tree surveys.
With over 15 years experience offering arboricultural reports as an arborist, we have a reputation for high quality and great customer service. Lally Tree Management are highly regarded arboricultural consultants who will deliver an aborist report on time and at a great price. We can provide a BS5837 tree survey for planning (used to submit planning applications), provide reports for TPO trees, or if you are looking for a tree mortgage report, tree valuation report or even risk assessment tree surveys for your liability needs, Lally Tree management has got it covered. Find out about tree survey cost.
BS5837 tree surveys for planning including arboricultural impact assessment reports.

BS5837 Tree Survey for those looking to buy a house with a tree that is a concern
We can produce an arboricultural report to value any tree that is under your care using the CAVAT system.
.
As an arboricultural consultant company, we can apply for works on protected trees subject to preservation order or in a conservation area
The importance of an arboricultural report or tree survey from an experienced tree consultant.
Living in a area where trees are plentiful is both a blessing and a curse for those considering further development on their homes. On one hand, they provide an unrivalled beauty and aesthetic to a residence. On the other hand, however, their root systems and overall health if not maintained correctly can put a landowner into a very difficult position both legally and financially. Lally Tree Management provide a range of arboricultural impact assessments and accompanying reports for a range of situations and reasons.
If you have a tree that is extending over public walkways, many landowners are unaware that if the tree were to be felled in weather, or even lose a branch and subsequently injure a passer-by, it would be the landowner who is reponsible. For this reason, many landowners with trees of questionable health decide to have an tree risk assessment that determines the condition of the tree. The provided arboricultural report provides them with proof that due-diligence has been carried out, relieving them of legal responsibility
Landowners will also find themselves needing to have an tree survey carried out if they are planning to extend their home, or simply build a new structure on a newly purchased plot of land and need planning permission from relevant planning authorities. These are known as BS5837 Tree Surveys. The arboricultural reports produced from these planning surveys are a legal requirement for any planning permission application and can only carried out by a qualified arborist, and are intended to highlight any possible issue the tree or its root system may present to new build.
Further types of arboricultural surveys include Tree Mortgage Reports, which is often requested by a mortgage lender in certain situations to determine whether or not the property in question is a sound investment. This is usually due to the suspicion from a chartered surveyor that a tree maybe interfering with a property that is potentially being purchased, and the resulting arboricultural report allows them to confirm whether or not this could affect the property's value further down the line.
Lally Tree Management is also a specialist in performing a tree inspection and providing arboricultural reports on the status of tree protection orders as well as trees that grow within conversation areas.These arboricultural surveys are designed to provide evidence to local authorities who are able to accept or deny a landowners request to develop, or otherwise interfere with where the tress in question are growing.
For certain landowners, however, they may simply wish to have an tree valuation report that places a value on a special tree in their grounds. As many arborists can tell you, 200 year old trees that have stood for many generations are not easy to replace if they get damaged – and are therefore likely to be worth more than your expect. If you are considering selling your home, it is worth bearing in mind that a high value tree will allow you to increase you asking price.
Arboricultural Survey Pricing Guide
While every arboricultural report needs to be quoted for individually, the information below will give you an approximate idea of our charges as an arborist consultant.
Tree Valuation Reports
From £300
Risk Assessment Reports
From £350
Mortgage Tree Reports
From £299
Tree Preservation Order Applications
From £100
BS5837 Tree Survey For Planning -
From £300
Professional Associations We Are Members Of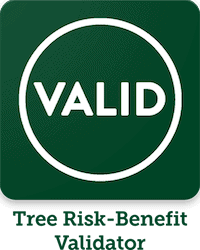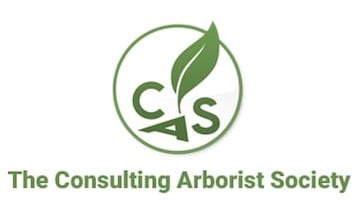 No fuss, no mess. Just an established, friendly arborist providing tree surveys and reports that will always meet your deadline
Testimonials As Seen On Google


If you would like to chat to an arboricultural consultant or tree surgeon, please contact us:
36 Goldsworthy Rd, Urmston, M41 8US
Contact Us - Nobody Likes Waiting - We Will Respond ASAP
Lally Tree Management – where are we located?
If need a tree survey from an experienced tree surgeon, why not get in touch?