TPO Trees - Tree Preservation Orders & Conservation Areas
If your property contains TPO trees in root or tree protection areas, you would need a arboricultural consultant to provide a report to if you wish to make any changes. Lally Tree Management are fully qualified to offer help for anyone dealing with tree preservation orders.
Why are Tree Preservation Orders & Conservation Areas important?
Tree Preservation Orders and Conservation Areas are an important tool in protecting trees and preserving the look of an area or space.
They can, however, create problems for TPO tree owners who find that their tree has outgrown its space, is causing excessive shading or just in need of some maintenance.
What is a Tree Preservation Order?
A Tree Preservation Order is an order made by a local planning authority in England to protect specific trees, groups of trees or woodlands in the interests of amenity. An order prohibits the following activites against TPO trees without the local planning authority's written consent:
TPO tree removal
Topping
Lopping
Uprooting
Willful damage
Willful destruction
If consent is given based on the tree survey, it can be subject to conditions which have to be followed. In the Secretary of State's view, cutting roots is also a prohibited activity as a result of root protection areas and requires the authority's consent.
What is a Conservation Area and how does it affect TPO trees?
Conservation areas exist to manage and protect areas that are deemed to be special or of historic value. There are now over 10,000 in England alone.
If you want to do any work to a tree that has a stem that measures 7.5 centimetres in diameter, measured 1.5 metres above the ground in a conservation area you must notify your local planning authority six weeks before work begins. The authority will then consider the contribution the tree makes to the character of the area and if necessary, create a Tree Preservation Order (TPO) to protect it.
Lally Tree Management are highly qualified arboricultural consultant company in Manchester with extensive experience applying for works on trees that are subject to a Tree Preservation Order or stand within a Conservation Area. Call or email today for some free advice.
After gaining the necessary information regarding the sort of survey you need for your TPO trees, the address and site information, we can provide you with a quote that is fixed and free – with no obligation. (We do not require a visit to the site at this stage)
If you are happy with the quote and have accepted it, then we will arrange and choose a date that fits in with your schedule with zero stress.
We will carry out the survey on the planned date. Once it is complete, we will finalise the report and make it available to you.
Professional Associations We Are Members Of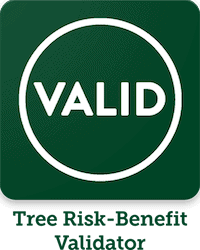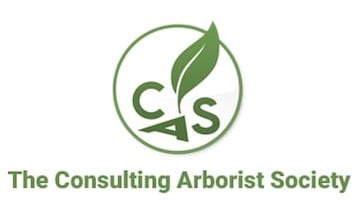 With years of experience, Lally Tree Management can help you negotiate the tricky path of dealing with TPO trees in conservation areas, or trees that are subject to a tree preservation order.

Testimonials As Seen On Google


If you would like to chat to us, you can contact us:
36 Goldsworthy Rd, Urmston, M41 8US
Contact Us - Nobody Likes Waiting - We Will Respond ASAP
While every job needs to be quoted for individually, the information below will give you an approximate idea of our charges.
Tree Preservation Order & Conservation Area Applications
Prices From
Site Visit

Make recommendations on works for TPO trees that will be accepted by the council

Make the application via the Planning Portal.