Tree Valuation Reports
Lally Tree Management are professional arboricultural consultants who are able to gauge the value of trees within your property using the CAVAT tree valuation method to protect both you and your tree from whatever the future holds
What are the advantages of tree valuation reports?
A tree valuation report by an arboricultural consultant is a way of expressing a tree's value in monetary terms. This can be useful in compensation claims if a tree has been damaged or removed. The valuation of a tree is not straight-forward as replacing a tree that may have been growing for over 100 years is simply not possible. Simply replacing it with a young tree from a nursery would also be highly disproportionate.
The use of the Capital Asset Value for Amenity Trees (CAVAT) system is very helpful when assigning a value during a tree survey. It applies set criteria based on multiple attributes of the tree including, size, location, health, visibility and so on. This is then multiplied by a set value which is decided upon and published by the London Tree Officers Association.
Once we have been provided with necessary information regarding the survey required such as site location and data, we will be able to provide a quote that fixed and free – with no obligation. (We do not require a site visit for this stage).
If the quote sounds good to you, simply let us know that you are happy to continue, and we will ensure that we find a date for the survey that fits in with your life and helps you to learn the value of your trees.
We will carry out the tree valuation survey as instructed, and once it is complete we will ensure that you will have the report in your hands as soon as possible.
Professional Associations We Are Members Of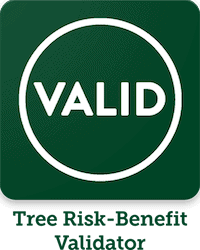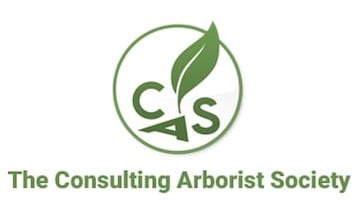 An experienced tree valuation service that will always provide honest, reliable advice.

"We were having an issue with the council over a tree in our yard and whether it posed any danger. My husband called Lally based on a recommendation by a friend and they provided us with everything we needed to keep it safe."
Alison Sharpley – (Private Home Owner)

"We needed advice on how to protect several historic trees on our grounds that needed work doing as we were unaware of the legalities. Luckily, Lally had experience with preservation orders and helped us get everything sorted. I highly recommend them."
Jeremy McDonough – (Commercial Property Owner)

If you would like to chat to us regarding a tree valuation survey, you can contact us:
36 Goldsworthy Rd, Urmston, M41 8US
Contact Us - Nobody Likes Waiting, We Will Respond ASAP
Tree Valuation Pricing Guide
While every tree valuation job needs to be quoted for individually, the information below will give you an approximate idea of our charges.
Tree Valuations
Prices From