Tree Risk Assessment Reports In Manchester
We provide tree risk assessment reports for tree within your care, providing health and safety recommendations for liability purposes
Is The Tree You Are Responsible For Safe? Have You Thought About Having a Tree Safety Survey?
Tree owners and tree managers have a duty of care to people that could be affected by their tree/trees. From Housing Associations, schools to the private house owner, everyone needs to consider how trees that you own will affect the people around them. If you're unsure about your tree, it may be worth having a tree risk assessment carried out.
Lally Tree Management are arboricultural consultants in Manchester who are qualified and insured to help answer this question, whether it be a single tree at a private house or tree populations over large areas. An onsite inspection will identify any problems, defects or issues that your tree may be suffering from. A Tree Risk Assessment Report will then be created, offering recommendations that will ensure that the risk posed by the defect is removed or minimised to a satisfactory level.
The recommendations from your tree safety survey will also work with your tree(s) where possible to promote healthy growth and long life.
Trees can suffer long declines and die over very long periods which can go unnoticed by the vast majority of people. This can create problems for tree owners further down the line that a tree safety survey can identify.
Due to our in-depth knowledge of tree physiology and their interactions with the world they live in, Lally Tree Management will be able to spot and help mitigate these issues as part of the tree risk assessment survey before they become detrimental to the tree.
This tree survey for risk assessment gives you the re-assurance that the risk of a costly last-minute tree removals or even cleaning up in the aftermath of a tree failure will be minimised for the foreseeable future.
Simply provide us with your survey request, the size of the site, and any extra necessary information and we will provide you with a fast, fixed and free no-obligation quote – with no site visit necessary.
Once the quote is accepted for the tree risk assessment report, we can start settling on a date for the survey to be carried out that is convenient for you – no stress, no fuss.
We will turn up on time and carry out the tree safety survey. Once the survey is complete, we will finalise the report and get it back to you as soon as possible.
Professional Associations We Are Members Of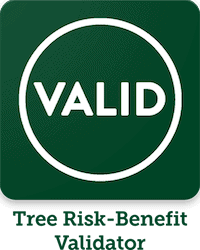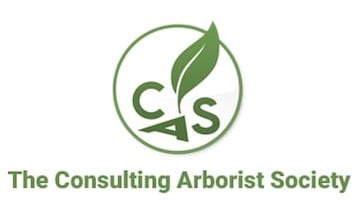 Health & Safety Recommendations – No Fuss, Great Price, High Quality Report Provided
Testimonials As Seen On Google


While every job needs to be quoted for individually, the information below will give you an approximate idea of our charges.
Health & Safety Survey
Prices From
Onsite survey of trees

Identify tree defects

Recommendations to mitigate the identified defects 

Easy to use report that contains itinerary of the trees and a tree plan
If you would like to chat to us, you can contact us:
36 Goldsworthy Rd, Urmston, M41 8US
Contact Us - Nobody Likes Waiting - We Will Respond ASAP