BS5837 Tree Survey Report For Planning In Manchester & UK
Find out more about the Tree Survey BS5837 & Arboricultural Assessment for the planning of future building work. Lally Tree Management are arboricultural consultants in Manchester who are qualified to carry out a BS5837 Tree Survey to gauge the health of the trees on your property and how they can impact future development
Why do I need a BS5837 tree survey for planning carried out?
If you are applying for planning permission, whether it be for a small extension to your house or developing land to build a new housing estate, then you will need to take in to account the impacts the proposed works will have on the surrounding trees.  This is why a tree survey is a critical piece of a planning application to be submitted to the authorities.
A tree survey should be undertaken to ascertain the quality of the trees, based on a set criteria laid out in British Standard 5837: Trees in relation to design, demolition and construction. The trees are then plotted on a map known as a tree constraints plan.
When the proposed layout is known, an Arboricultural Impact Assessment BS5837 tree report is created in to ascertain whether any of the trees will be adversely affected by the development.
Once the Arboricultural Assessment is complete, if the trees are affected by the development an Arboricultural Method Statement is produced that outlines the solutions to mitigate any issues. As part of the BS5837 survey, a plan is produced that outlines the extent of any protective fencing, ground protection or any of the other mitigation measures.
For more Information on planning a BS5837 survey & Arboricultural Impact Assessment and how they can help you with your development then please contact us for some free initial advice about tree reports.
Lally Tree Management are an aboricultural consultant company, with 15 years of tree inspection experience who can provide a tree survey BS5837 for as little as £350.
The Process For A Tree Survey In Manchester

Once we have been provided with the necessary information related to the tree survey BS5837 you require – such as the site size and address, we can give you a free, fixed quote that carries no obligation. (No Visit to Site Required).
Happy with the quote? Simply accept it and we will find a day that's perfect for you so that we can carry out the tree survey BS5837 without any issues.
Once the BS5837 tree survey has taken place at the agreed time, both the Arboricultural Impact Assessment & the report will be made available in a timely fashion.
Professional Associations We Are Members Of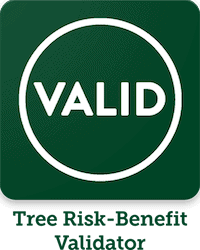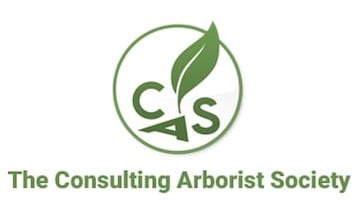 Enjoy a High Quality BS5837 Tree Surveys With An Arboricultural Impact Assessment In Manchester With Friendly Service at a Great Price from Qualified Professionals
Testimonials As Seen On Google


If you would like to chat to us to discuss a tree survery BS5837, you can contact us:
36 Goldsworthy Rd, Urmston, M41 8US
Contact Us - Nobody Likes Waiting - We Will Respond ASAP
Pricing Guide – Tree Survey In Manchester
While all tree surveys in Manchester need to be quoted for individually, the information below will give you an approximate idea of our charges.
BS5837 Tree Survey For Planning
Prices From
Onsite survey and tree categorisation in line with BS5837

Arboricultural Impact Assessment

Arboricultural Method statement

The creation of a Tree Constraints Plan, a Tree Removal plan & a Tree Protection Plan
Types Of Tree Surveys
There are five types of tree survey that are sought after:
Tree Risk Assessment Report
If a tree is on the land that you own and has casued harm due to falling branches or similar, then you can be legally liable for the injury.  It is a good idea to have someone complete a tree risk assessment report.  By getting the advice of a professional to either have the tree removed or having the risk that the tree poses assessed then if an accident was to occur you can show that you have consulted a professional in regards to the matter and show that you have fulfilled your duty of care.
Tree Mortgage Report
A mortgage lender for a house purchase may ask for a tree mortgage report to be carried out before signing of a loan.  This can be requested because they want to asses trees in the grounds of the property that may cause a risk to the structure of the property.
Tree Valuation Report
There are trees within the UK which are of high value.  This can be due to the rarity of the species reaching maturity, it's beauty or age.
BS5837 Tree Survey For Planning
If you work in construction and architecture a BS5837 tree survey is required.  When a structure is to be built the nearby trees should not be adversely affected by the build.  If the trees are adversely affected then a plan to demonstrate how these issues will resolved. Project planners, managers and architects will use an arboricultural consultant to show which strees can be removed and which trees should be retained.
Tree Protection Orders & Conservation Areas
Areas within the UK that fulfils a certain criteria can be protected by a Conservation Area which protects all trees with a trunk diamoater of more than 75mm when measured at 1.5m from ground level.  You will need to give your local planning suthority six weeks notice before doing work on any trees that are located in the conservation area but are not yet subject to a tree preservation order.  The six weeks notice gives the authority time to consider if an tree protection order (TPO) should be made against certain trees.
If a Tree Preservation Order is made be a local planning authority in England to protect specific trees it prohibits cutting down, topping, lopping, uprooting, wilful damage or destruction of trees without the local planning authorities consent.  If they do give consent, it can be subject to conditions.
FAQs
How Long Will The Tree Survey Take?
The length of time it takes to perform a tree survey depends on the size of the site and the type of tree survey that you require.  We can do a tree survey on any number of trees.
What is a tree survey?
A tree survey is a report carried out by a qualified arboriculturist. The trees are assessed for their structure and condition and then is categorised in accordance to the BS837 (categories A, B, C or U).  This provides information on the trees so that tree owners have a full understanding of what state the trees are in.
How long do I need to wait for my report?
5 working days from after the site visit.
What happens after I get in touch with you?
Get in touch with me and I will send you a quote based on your requirements.  Once the quote has been accepted we can arrange a time for your tree survey to be carried out.
Questions we may ask
We may ask you things such as what you may be concerned about with existing trees or if you have any plans in place that we can look at for your future project.